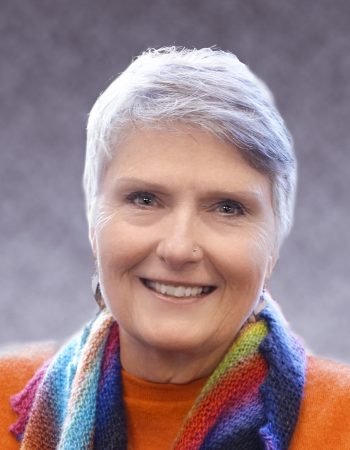 Pastor Andrea Johnson is a Licensed Local pastor appointed to serve Old Mission Peninsula UMC in November, 2021.  Pastor Andrea has a Bachelor's degree in social work and a Master's degree in public administration.  As a social worker,  she worked in a variety of settings in the community mental health system.  Pastor Andrea also worked in health care administration and as a consultant to several nonprofit organization.
Pastor Andrea believes that we are called to love God and love our neighbor as ourselves.  When we come to understand the depth of God's love and forgiveness for us then we realize that we must show others the same love and forgiveness.  We can do no less.
Pastor Andrea has two grown daughters who live with their families in the Detroit area and she loves spending time with her four grandchildren.  Her hobbies include biking, gardening, knitting, and being outside as much as possible.  She has lived in Michigan for many years but living on Old Mission Peninsula reminds her of time spent in New England where she grew up.